Why Your Business Needs a Blog
---
How to Start a Blog That Makes Money
Many people don't realize the importance of having a blog on their website to boost their online presence. Actually a blog can drive both online traffic and actual customers to your business.
Not only is it beneficial for marketing/SEO purposes but also for the user experience allowing you to gain trust from your readers and a chance to prove your expertise within your industry and area.
Here are some great reasons why blogs are essential for your online presence
Attract loyalty!
When you blog it helps people see who you are and that you know what you are talking about within the industry. If the user likes what they read than they will return to your website again and again as they will see your business as the industry expert. Blogging really can build customer loyalty.
Be found, search engines love it!
When your customers use a search engine to look for a product or service, a blog can boost your ranking so that your website appears higher up in the search results. Over 75% of customers will find you online before visiting your office. They will search for you via Google or come direct, look at the information you have provided on your website, read up about you and view the properties you have listed. Taking the time to produce a good quality blog will help make it easier for your customers to find you on Google. You need to be noticed and found.
Targeted marketing!
Blogging helps you discover who your target market really is and allows you to engage with them. By producing articles that draw in the users, you will be able to see what interests your audience and how to convert them into customers.
Promote your services!
A blog should not be used as a direct sales pitch, which might irritate most people. However, it could be used as a gentle reminder of your service to your customers. Occasionally, it is useful to publish information about a current offer or promotion to mention particular features of your products or services. When incorporated as part of the flow of the blog conversation, such promotions can lead to a regular inflow of customers.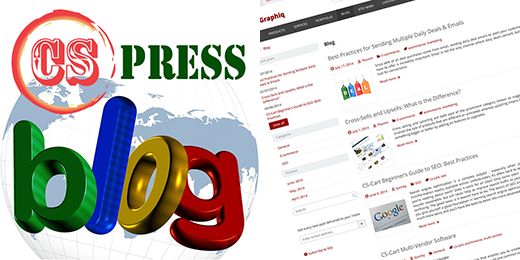 What most people do wrong when they are starting out…
95% of people that want to make money online go about it completely wrong. Here is what the average newbie does wrong:
They get interested in making money online somehow
They end up purchasing a training course that promises to make them a lot of easy money fast
They try it for a few weeks and get discouraged
They buy another "program" promising they'll get rich quick
They keep doing this, and they never approach it as actually "building a business"
The last is the biggest mistake and is what keeps most people from ever making real income online.
Let's start a successful blog today
Internet marketing is a broad term and can mean a lot of different things. At it's core, internet marketing is just that: marketing on the internet. If you are promoting your business online, whether you have products or a service to sell, then you're engaging in internet marketing. That can be done through the use of blogging, social media, search engine marketing, email marketing, forum marketing, or any other sub-category of internet marketing.
If you manage social media for a small business, you've probably wondered where you should spend the bulk of your social media time. Twitter? Facebook? Pinterest?
The answer: none of the above. Stop spending hours out of your week on Twitter and Facebook, and instead spend more time developing content. You'll start to realize that when you create quality content–meaning blog posts, videos, podcasts, infographics, etc.–social media will start to fall into place. Whichever kind of content you're creating, it will probably be posted in blog format (whether it's a graphic, photo gallery, video blog, a written post or something else is up to you).
When you start creating content of your own and sharing it on social media, you're providing value. That's one of the top things you can do to gain a high-quality following on social media sites. You know your business inside and out; and that means that you have expertise and knowledge to add to the conversation. It's just a matter of writing it down (or taking a photo, or shooting a video, or recording a podcast) and sharing it. Plus, when you create your own content, you have built-in material for sharing on social media and when people like and share your content, that means that your site gets more clicks. "Doing social media" by sharing content that other people created is okay but if you want to really start seeing real results from your social media marketing efforts, you need to become a content creator yourself. A blog is the one of the easiest, cheapest and most effective ways to start creating your own viral content.
---
SHARE